Epi Info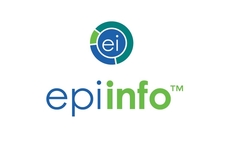 Free powerful software for Epidemiology
.
Contact Person:
Eric Brenner
---
EpiInfo, no-cost software from the US CDC has been available to the public health community for 30 years.
Current versions for Window-PCs are used for simple projects such as management of registries for clinic visits or hospital admissions, for entering and analyzing data concerning cases and controls in disease outbreaks, or for more complex projects such as surveillance systems or studies requiring not just "flatfile" data structures, but more complex "relational data bases" and requiring not only ad-hoc data analyses, but also production of standard reports which can run with a single click! Not to be forgotten as a related public-domain software tool is Epidata(www.epidata.dk) which shares many features with EpiInfo and which though somewhat less powerful offers some advantages such as greater ease of use.
Both programs are valuable no-cost tools for development of either ad hoc or permanent information systems whether in resource-advantaged or resource-limited settings.
Training for new users and developers should be carefully planned and can often be based on the "train-the-trainer" model. EpiInfo systems can play a key role in data acquisition efforts which will be needed in the era of the SDGs.
Epi Info is a public domain suite of interoperable software tools designed for the global community of public health practitioners and researchers. It provides for easy data entry form and database construction, a customized data entry experience, and data analyses with epidemiologic statistics, maps, and graphs for public health professionals who may lack an information technology background. Epi Info™ is used for outbreak investigations; for developing small to mid-sized disease surveillance systems; as analysis, visualization, and reporting (AVR) components of larger systems; and in the continuing education in the science of epidemiology and public health analytic methods at schools of public health around the world.
---
Level of development:
Marketed with well-documented field experience
---
---