RAFT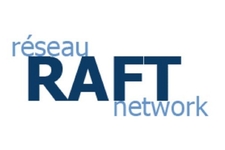 Supporting care professionals where they are most needed
.
Contact Person:
Antoine Geissbuhler
---
Continuing education of healthcare professionals and access to specialized advice are among the keys for the quality and efficiency of a health system. In developing countries, these activities are usually limited to capitals, and delocalized professionals do not have access to such opportunities. This limits the interest of such professionals to remain active in the periphery, where they are most needed to implement effective strategies for prevention and first-line healthcare.
In order to address these needs, the Geneva University Hospitals with its partners have developed a telemedicine network (the RAFT, Réseau en Afrique Francophone pour la Télémédecine), active in several French, English and Portuguese-speaking African countries.
The core activities of the RAFT are:
the webcasting of interactive courses targeted to physicians and other care professionals. Using a low-bandwidth webcasting tool, 80% of these courses are produced regularly by African experts, freely available, and followed by hundreds of professionals who can interact directly with the teacher.
the tele-expertise in various specialties such as imaging, cardiology, gynaecology, pathology, dermatology, ophthalmology, etc. Using the secure Bogou telemedicine platform, this activity consists of asynchronous exchanges around difficult clinical cases between virtual communities of health professionals (requesting doctors, experts).
---
Level of development:
Marketed with well-documented field experience
---