Stop-tabac, Stop-alcool, Stop-cannabis...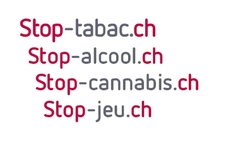 4 mobile apps to fight addictions
.
Contact Person:
Jean-Francois Etter
---
These 3 free programs available on the Internet and on smartphones help users to stop or reduce their consumption of these 3 substances.
They include a virtual "Coach" that automatically sends personalized messages, a discussion forum moderated by a psychologist ("The Tribe") and fact sheets.
---
Level of development:
Marketed with well-documented field experience
---