Pumani bubble CPAP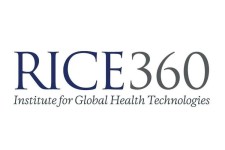 A low-cost respiratory device for newborns and children
.
Contact Person:
Emily Bull
---
Respiratory illness is one of the leading causes of neonatal death worldwide. In the developed world, respiratory support is provided to newborns using bubble Continuous Positive Airway Pressure (bubble CPAP). CPAP machines can be too expensive, however, and technically complex for low-resource settings. In the developing world, oxygen therapy is often the only treatment for babies suffering from respiratory distress syndrome (RDS). Without the added pressure from bCPAP, babies struggle to breathe and often die as a result. Specialized neonatal care — including CPAP — could prevent 90% of deaths in preterm infants in developing countries.
The Pumani bubble CPAP delivers a blended flow of oxygen and ambient air to infants in respiratory distress at the same therapeutic pressure as bubble CPAP systems in the United States for 1/15th the cost.
The Pumani bubbleCPAP ("Pumani"), designed for use in low-resource settings, marks a radical departure from the widespread use of highly concentrated oxygen therapy to treat Respiratory Distress Syndrome in small and sick newborns and infants. Pumani provides the same level of therapeutic pressure as more expensive commercially available bubbleCPAP machines, but at one-third the cost of other 'low-cost' CPAPs available. Pumani is extremely robust and user-friendly – shown to run continuously for years, same day training and use, and set up in less than five minutes. Pumani is designed for durability.
Hadleigh Health Technologies LLC, a 3rd Stone Design company, completed the industrial design, mechanical engineering, design for and transfer to manufacture for the Pumani product. Regulatory development and clearance was completed in the spring of 2015 in order to affix the CE Mark and achieve ISO 13485 status for the company to offer medical devices in foreign markets. Clinical work and evaluation was completed in collaboration with clinical partners at Baylor College of Medicine, Texas Children's Hospital, Rice University and Queen Elizabeth Central Hospital (QECH) in Blantyre, Malawi. Based on the results from clinical testing, the Pumani project received additional funding to distribute bCPAP units to every public central and district hospital in Malawi. Currently, more than 500 Pumani units have been disseminated in over 25 countries.
The Pumani is now available for purchase worldwide and is being sold and distributed in developing countries where there is an appropriate need for low-cost respiratory support for neonates and infants. The Pumani bCPAP can be purchased by individual clinicians, hospitals, Ministries of Health, and Non-Governmental Organizations engaged in providing neonatal and pediatric care.
---
Level of development:
Marketed with well-documented field experience
---
---