Goldkeys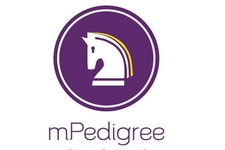 The mobile application that fights against fake drugs
.
---
Fake drugs are a major problem in Africa, resulting in many deaths each year.
mPedigree has developed a mobile application that allows consumers to check the origin of the medicines they buy. This solution aims to fight counterfeit medicines.
Manufacturers who sign on to the mPedigree scheme upload informations of each pack of medicine into the central registry.
When consumers buy a product made by a manufacturer participating in the scheme, they just scratche a label that reveals a unique code. With this code they are able to query the information stored in the registry by means of a free SMS message. An automatic response from the registry certifies whether the particular product is truly "from source" or not.
Alternatively, using the app, access the scan module and scan the QR code.
Founded in Ghana in 2007, medigree is now present in 9 countries in Africa.
---
Level of development:
Marketed with well-documented field experience
---
---