ICATT IMPACTT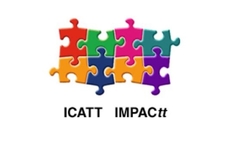 To scale up training in Integrated Management of Childhood Illness (IMCI)
.
---
ICATT is a generic training tool for IMCI guidelines (Integrated Management of Childhood Illnesses) which content can be used as is or adapted to country specific needs and requirements.
IMPACtt is similar tool for Integrated management of pregnancy and Childbirth.
Adaptation to accommodate other topics beyond IMCI is also possible.
The ICATT library comes with a rich collection of key WHO reference documents and publications, as well as videos, flash animations and audio materials, to be used for training. These components can be used to develop a custom-made training course.
The actual clinical guidelines are made available through the so-called chart booklet.
Each training unit in ICATT has four main sections:
The READ section of the training includes key steps, further reading and a case recording form.
The SEE section contains pictures, videos and sounds for the respective training unit.
The PRACTISE section includes clinical practice instructions and exercises to practise what has been learnt.
The TEST section offers trainees the opportunity of testing their knowledge by doing exercises. The results will be listed in a chart.
---
Level of development:
Marketed with well-documented field experience
---
---