Colnec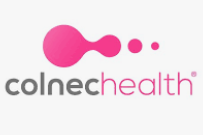 Digital solution for collaboration and coordination of care for all healthcare professionals
.
Contact Person:
Christine Alary
---
The Colnec solution is a collaborative platform available to all healthcare professionals (city - hospital - home) that enables innovative care practices:  
by encouraging care network work ;  
by enhancing the contribution of all care providers;  
by adapting care to the preferences of the patient and his or her family. 
Colnec is the only solution that digitalizes the entire process of inter- and multi-professional collaborative work thanks to its 360° view, connected to a secure instant messaging system, for better patient care.
---
Level of development:
Marketed but with little documented field experience
---
---