Planetwatch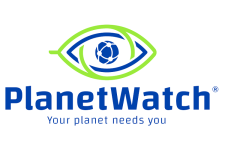 We disrupt air quality monitoring by advanced technologies and the power of communities
.
Contact Person:
Beatriz Giestas
---
Air pollution is one of the biggest threats to people's health. Traditional air monitoring strategies rely on a scarce distribution of sensors which are unable to timely pinpoint localized pollution hotspots.
PlanetWatch's unique blockchain-based system incentivizes citizens to operate air quality sensors and earn rewards for data streams. Through this community-driven approach, we are able to quickly and cost-effectively build a dense real-time air monitoring network in any country and collect data to inform policies and initiatives against air pollution.
Citizen science at its best!
---
Level of development:
Marketed with well-documented field experience
---
---