BlockRabies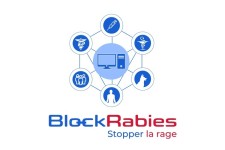 Integrated software application for the surveillance and response to rabies.
.
Contact Person:
Stephanie Mauti
---
Dog mediated rabies is the main cause of human rabies and is globally responsible for approximately 60 000 human deaths per year.
The purpose of the BlockRabies App is to reduce mortality of rabies exposed human beings through an established communication between the animal and public health sector as a basis for rational therapeutic decision making.
Through blockchain technology, it secures the provision of life saving vaccines in contexts of lack of trust. In summary, the App combines electronic health records, veterinary diagnostics, the vaccine supply chain and the health information system of a given country or province.
---
Level of development:
Prototype but not yet marketed or available for regular use
---