Daktari Online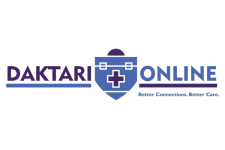 Training online for Health Sector Professionals in Africa
.
Contact Person:
Nyambura Muroki
---
Daktari Online is an online learning platform that offers on-demand continuing medical education (CME).
We partner with stakeholders across the healthcare ecosystem to develop and disseminate learning content that a multi-cadre audience of 15,000+ health sector professionals access to upskill and earn Continuous Professional Development (CPD) credits required for mandatory annual practice re-licensure.
We pioneered this space and were accredited as the first online CPD provider by the Kenya Medical Practitioners and Dentists Council (KMPDC), the government body that regulates doctors and dentists. We are now accredited by the regulatory bodies for pharmacists, pharmaceutical technologists, and physician assistants.
---
Level of development:
Marketed with well-documented field experience
---
---